A view of a typical Patented & Copyrighted Bi-Arm High Security Fence Installation using concertina/blade fence wires behind a plain GI wire fence. For terrorist and dacoit protection it is advisable to energise both the barriers. However if endangered and protected animals are in the vicinity, a 1.2 Metre high non-energised chain-link fence may also be erected in front of the outer barrier at a distance of about 0.5 M.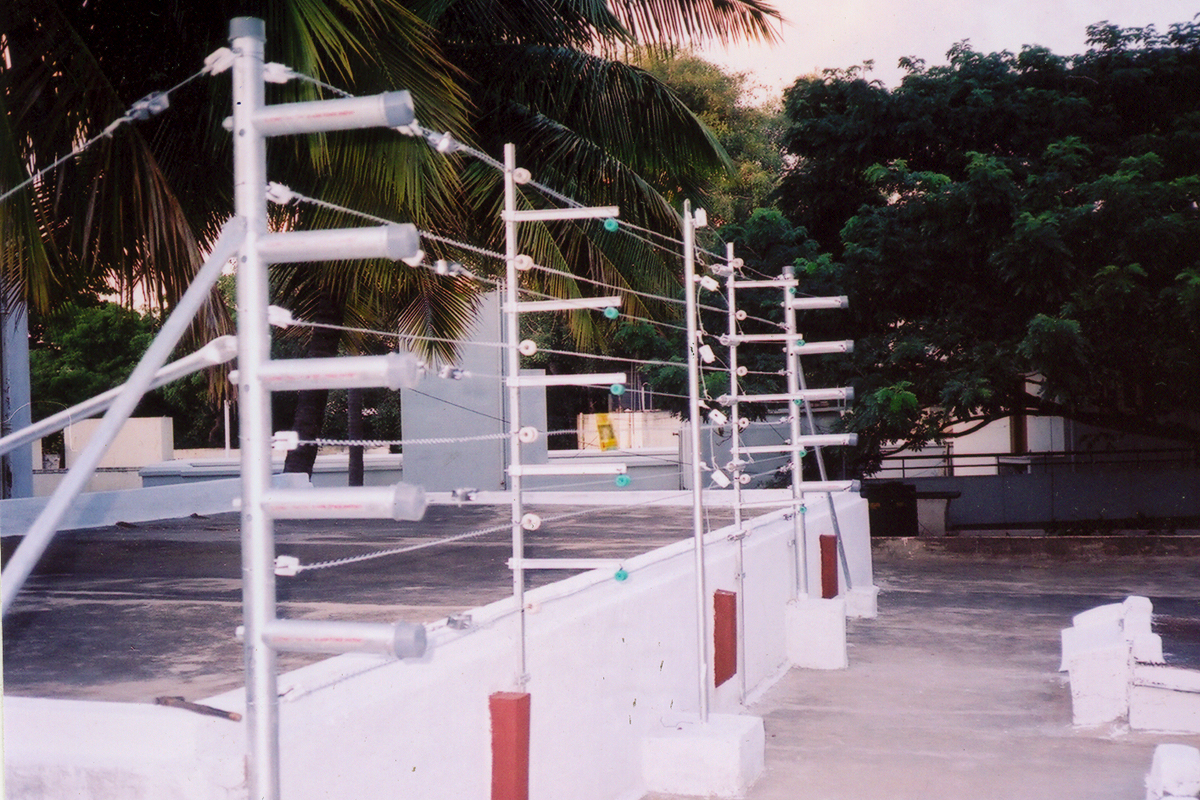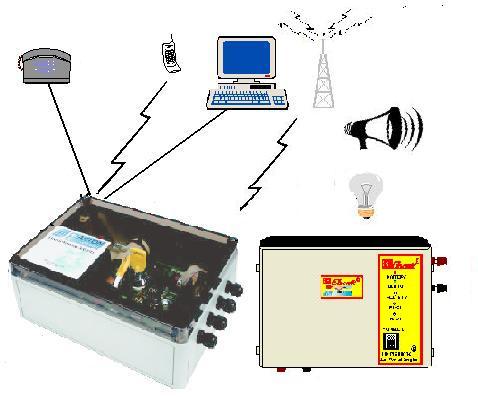 Contact us via phone: 91 80 222 66205 ; fax: 91 80 22255870 or email us: sales@elsonic.com
PLAY THE NEWSREPORT: CLICK HERE WITH THE LEFT BUTTON ON YOUR MOUSE!

For your SOLAR POWERED FENCING Needs, Contact:-
Elsonic-Pakton,India you will find caring, responsive & supportive people

© 1974-2004 elsonic. No part of these documents & images may be reproduced without express written permission from Elsonic. Intellectual Property is protected under several Patents, Trademarks & Copyrights. Revised- October 20, 2004; ELSONIC SANTO CORP., ELSONIC INDIA PVT. LTD. sales@elsonic.com, info@elsonic.com; PAKTON TECHNOLOGIES PTY. LTD. sales@pakton.com.au URL: www.elsonic.com; Mail to: Elsonic India Group, 12 Queens Road, Bangalore 560052,India. Tel:91 80 22266205; Fax:91 80 22255870